Here we are, tomorrow, God will rise again... its black saturday already. How did you spend the lenten days? Me, i made a sacrificial walk, with my friends to a town named AnTIPolO where many devotees also go there to walk miles and miles and miles and miles..... up to the CHURCH to PRAY! yes... just to pray! fulfilling indeed... because the trip was full of enjoyments and you get to see different people from all walks of life, paricipating that event.

i don't know what am i thinking joining that walk. i'm a very impatient, lazy, and walk hater gal. even if the place is just nearby, i'd settle riding a jeepney rather walking... but when i was there, although i made many swearings and stuff, i still insist on continuing and never stop until i reached the top. maybe because, seeing others doing what i'm doing made me realize, that i can do what they can do.... well it paid off... i get to the top and met the church face to face...

i don't know if i will do that again next year... maybe if i'll think a hundred times, i could decide...

neways... this iz it fow now...

c yah!!!
All Contents Made by Deahgee. Powered by
Blogger
.

Welcome To My Blog!
Hey Its Me.. DEAH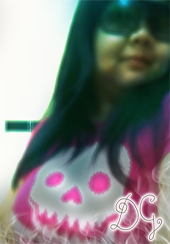 The name is
DEAH
. Pronounced as
De-Yah
not deh nor dih..
You might be able to see some swearing and bitching here and
there so that's a warning.. Not suitable for babies.. lol..

Enjoy and HATERS/SPAMMERS, STAY AWAY!!!!

\m/


Lemme Know U Exist

Visits!!! *Thanks*