we've gone to one of the beautiful places here in the philippines... the HUNDRED ISLANDS...

here, you could see 100 different islands but only 14 of which is with white sand. before, we visited the governor's island... such is called because it is believed to be inhabited or owned before by a governor or something... but this time, we went to quezon islands which is named after a former president of our country, mr. manuel l. quezon.

i'm with my family and friends... im so happy because my family is complete... plus, my bf as also with us which makes my trip a perfect one... it is an overnight trip and we are the only ones who were there the night of the trip.

if someone might be interested to visit this wonderful place is alaminos pangasinan please do so... you'll never regret the experience...

til here.. hope to post again sometime... ciao!!!
All Contents Made by Deahgee. Powered by
Blogger
.

Welcome To My Blog!
Hey Its Me.. DEAH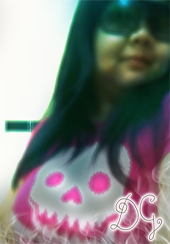 The name is
DEAH
. Pronounced as
De-Yah
not deh nor dih..
You might be able to see some swearing and bitching here and
there so that's a warning.. Not suitable for babies.. lol..

Enjoy and HATERS/SPAMMERS, STAY AWAY!!!!

\m/


Lemme Know U Exist

Visits!!! *Thanks*