its been months since i last posted a blog here... so much work kc... very busy with my business plus school. so whats up with me????
my mom left for dubai after her day vacation here in the phils. im gonna miss her nnman... life is different kc if the whole family is complete. its like there is peace in me. This only proves the saying na "you'll only know the person's worth if he/she lefts..." before im not that close to my mom... sometimes pa nga i'll say na "what if i leave home and go on my own na>???" but now i know its one thing i'll regret doing.

what else... because of my longingness to my mom, i set aside my responsibilities to my buyers in ebay... sorry for that i dont intend nman to do that eh. its just that family comes first right??? but if i were in their feet, maybe i'll do the things they've done to me... some of them became rude to me.. well its my fault nman kaya all i do is to say sorry...

i feel great writing stuffs tlga in my blogs... well, i hope tomorrow i could update this page again... badtrip!!! this pc is a damn! i cant lg in to my friendster blog, ebay, and in gmail... the sites i oftenly surf almost 24/7!!!!
All Contents Made by Deahgee. Powered by
Blogger
.

Welcome To My Blog!
Hey Its Me.. DEAH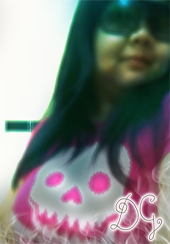 The name is
DEAH
. Pronounced as
De-Yah
not deh nor dih..
You might be able to see some swearing and bitching here and
there so that's a warning.. Not suitable for babies.. lol..

Enjoy and HATERS/SPAMMERS, STAY AWAY!!!!

\m/


Lemme Know U Exist

Visits!!! *Thanks*