i thought i'm gonna go crazy coz i can't seem to edit my blog template... but the main reason why pla is...

i'm in the beta version!!!!!!!!! grr!!! darn that... i tried my fuckin' best but i can't seem to twist my head to extract the method... not until i read this words... "you could still use the original blogger version... " then that's it, that's when i was able to check the URl of the site..

anyways, i was able to make new accts using the beta version. too bad i can't edit the template. i was able to download pa naman nice templates...

so now, i'm starting to do some net business again.. after what happened, i just hope i could build something again... i miss online transactions eh.. heheh...

til here first gotta give a hand to someone muna... ceeyao!!
All Contents Made by Deahgee. Powered by
Blogger
.

Welcome To My Blog!
Hey Its Me.. DEAH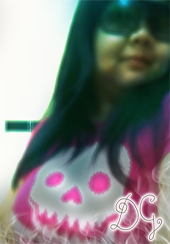 The name is
DEAH
. Pronounced as
De-Yah
not deh nor dih..
You might be able to see some swearing and bitching here and
there so that's a warning.. Not suitable for babies.. lol..

Enjoy and HATERS/SPAMMERS, STAY AWAY!!!!

\m/


Lemme Know U Exist

Visits!!! *Thanks*