just finished drinking 1 bottle of redhorse beer just for the sake of being asllep for an earlier hour.. i feel kinda sleepy as of now...

as i drink my beer, i tried so hard to pull off a good and interesting site for me to sell my accessories. i'm searching for some website tools. if anyone knows where i could find good and free web tools don't hesitate to help,.. i would be so greatful to you...

i really feel sleepy na... got so many places to go tomorrow so i better sign off now...

peace out!


ps. missin him........
All Contents Made by Deahgee. Powered by
Blogger
.

Welcome To My Blog!
Hey Its Me.. DEAH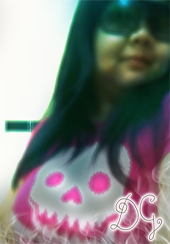 The name is
DEAH
. Pronounced as
De-Yah
not deh nor dih..
You might be able to see some swearing and bitching here and
there so that's a warning.. Not suitable for babies.. lol..

Enjoy and HATERS/SPAMMERS, STAY AWAY!!!!

\m/


Lemme Know U Exist

Visits!!! *Thanks*