LIFE'S ANATOMY: "Hana Kimi is SOOOO GOOD!!!!!!!

oh my fcuking GOD! ive never felt excited.. i min this excited for a tv series before! shux! the 11th episode is good! and it made me wanna watch the next 1! waah! i need to see it! i swear i will watch it in CTS this sunday kahit di ako nakakaintindi ng mandarn mashado! i'll never fuckin miss this!!!! waah! its 6am and i'm still so up becaus eof that show! what's happenin' to me?? i've gone crazy na talaga! weeeeeeeeee


i need to really blog this! damned i really2 need to blog this! hah! i think i can't sleep in this state. what am i gonna do??? relax.. oh i can't!!! i really feel so much excitement... kakainis dapat talaga di ko mna pinanood yung last episode. i know i'll be like this!

so people who proved to love me by reading this post... come on and see what i'm talkin about. watch hana kimi in youtube!!!!!! that twdama is really something worth watching!

lainemma! your the best! kung wla ka hindi ako magkakaganito... wow! todo OA na talaga to. search nyo cya sa users ng youtube cya ung pinakauunang nagpopost ng subbed version ng HK. go and don't just read ok!!!!!!

signing off... but still... waacked!"
All Contents Made by Deahgee. Powered by
Blogger
.

Welcome To My Blog!
Hey Its Me.. DEAH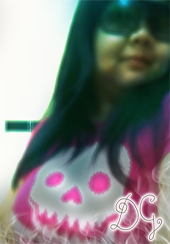 The name is
DEAH
. Pronounced as
De-Yah
not deh nor dih..
You might be able to see some swearing and bitching here and
there so that's a warning.. Not suitable for babies.. lol..

Enjoy and HATERS/SPAMMERS, STAY AWAY!!!!

\m/


Lemme Know U Exist

Visits!!! *Thanks*