ahuh!!! so its just now that i decided to go on and update this cool blog! hehe! imagine.. the last post was made almost 1 and a half years ago.. dang! i was still in the ohils at that time.. now am in canada.. so many things already happened and changed.. gomen ne sai!!! though i know this blog is only being accessed by only meee so its just fine i guess. no harm done really =p

so now what?!?! first and foremost, its already 10 mins before 5am and am still up? wondering what am doing?? none... exactly!!! none! just trying to keep myself up for nothing.. haha! just finished doing my rounds in ycyc to monitor some activities by members... haiz i miss those times when we have almost 20 new registrations everyday.. now almost 1 a day... aiyo! arjoe fans are decreasing which is a bad sign! aiyo!

maybe i'll just have this for now... later on if my twisted memory can remember my log in infos again then i'll probably be back!

now need to sleep.... my eyes are kinda fuzzy right now...

c i ya!
All Contents Made by Deahgee. Powered by
Blogger
.

Welcome To My Blog!
Hey Its Me.. DEAH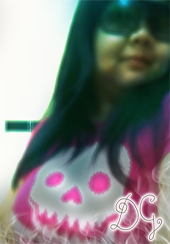 The name is
DEAH
. Pronounced as
De-Yah
not deh nor dih..
You might be able to see some swearing and bitching here and
there so that's a warning.. Not suitable for babies.. lol..

Enjoy and HATERS/SPAMMERS, STAY AWAY!!!!

\m/


Lemme Know U Exist

Visits!!! *Thanks*