I was not able to watch this historical event of USA coz i was at work. He will now officially take his seat as the president of the most powerful country in the world. Hope he can make a difference and promote the welfare of his subjects and, since whatever happens in America affects the whole world, then I hope he will also take into consideration the rest of the world. I heard from my co-worker that many of her friends went to Washington to witness this event. Goodness! i was so appalled when i saw the clip of the inauguration and his nation address. I can say that more than 1 million people were there and they came from different parts of the world, not just america. Congratulations and may he stay safe along with his family and God Bless him and his presidential term.

Here's the video of the INAUGURATION and State Address courtesy of CSPAN YT Channel


as for me, I am gonna snooze for a while for i only had one hour sleep. and wa sai!!! My lovable (reverse psychology) manager came back from her 3 week hibernation.... oh, what i mean is.. HIATUS.. ahhaha!!! crossing my fingers that she'll not see this blog ever or else, goodbye walmart!!! lol!
latersssssss
=) deah
----------------

All Contents Made by Deahgee. Powered by
Blogger
.

Welcome To My Blog!
Hey Its Me.. DEAH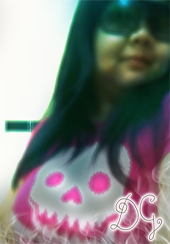 The name is
DEAH
. Pronounced as
De-Yah
not deh nor dih..
You might be able to see some swearing and bitching here and
there so that's a warning.. Not suitable for babies.. lol..

Enjoy and HATERS/SPAMMERS, STAY AWAY!!!!

\m/


Lemme Know U Exist

Visits!!! *Thanks*