halloo halloo!!! new post again... nothing much! sigh.. still waiting for some arjoe updates.. roaming around asianfanatics' creative boutique corner.. gawd! those ppl are so good! i wish i could also make those icons, siggie, etc. I still need more photoshop practice.. Anyways, I am so excited coz i saw an online stream for joe's DI YI TONG JIN series on baidu. How i wish there'll be someone who would care to sub it. I don't know... I am trying to download the episodes (without subs) using firefox's DWNHELPER. Hopefully it will DL it. Waaah! joe is so cute there!

anyone who wants to watch it go to this link for the 1st episodes and you can see the rest on the right side (playlist)

Di Yi Tong Jin Streaming Link

While i was roaming around AF, i went to update myself with some asian news. i was alarmed by this article that discussed about another Korean Star committed suicide! gosh! another case of celebrity suicide.

[Actor Kim Seok-kyun commits suicide]

This case is getting worse! i think its the 3rd or 4th celeb suicidal case that i heard within 2 years and to think i am not really into their entertainment buzz.. its getting alarming.. i read from one of the comments that the pressures in Korean entertainment maybe could have lead to the actor's death. Haiz.. for me, another talented man wasted his life. I really don't want to give criticisms. RIP to him and hope his family will have the strength to accept things.

UPDATE on my DYTJ upload!!!! FAILED! ass!!! i've been trying to DL it twice now.. huhu! i even stopped using my firefox to give way to that #*##&*@ video.. better stop this,,,

Found another featured image.. from theparadiddle at AF you should visit her thread to see her works. Of course, i am featuring her ARJOE WORK.. hahaha!

edit:

grrr.. another one... i cant seem to put up her image.. maybe coz its too big. anyways here it is...



mwahzzzzz
=) deah
----------------

All Contents Made by Deahgee. Powered by
Blogger
.

Welcome To My Blog!
Hey Its Me.. DEAH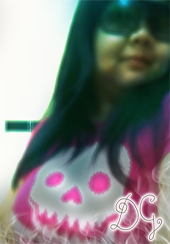 The name is
DEAH
. Pronounced as
De-Yah
not deh nor dih..
You might be able to see some swearing and bitching here and
there so that's a warning.. Not suitable for babies.. lol..

Enjoy and HATERS/SPAMMERS, STAY AWAY!!!!

\m/


Lemme Know U Exist

Visits!!! *Thanks*