First, I just want to shout out that i purchased a domain for this blog.. so meaning, i'm not gonna waste my 10bucks if i'm not gonna update this blog.. hihi... going back to what the title says, I am a frequent reader of fanfictions in winglin specifically those that have ariel and joe together as their main characters. I think I already read almost all arjoe fanfictions available, well as if its that many... anyways, before i list my recommendations, i just wanna give a big THANKS to my favourite authors:

Eirallina
Cheng26
Wootness
Stitchgal
and most of arjoe fanfic writers....

....who never gets tired of writing arjoe fanfics.. begging them not to stop especially now that we are so so clueless on when we'll see them again together.. These fanfic will cater our hunger to see more of them... lol!!!

so here they are in random order.. i will just list the completed ones... hihi


*3nd pause... continue on later...
more to post later... still have to dig them.. hehe
=) deah
----------------

All Contents Made by Deahgee. Powered by
Blogger
.

Welcome To My Blog!
Hey Its Me.. DEAH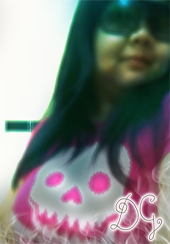 The name is
DEAH
. Pronounced as
De-Yah
not deh nor dih..
You might be able to see some swearing and bitching here and
there so that's a warning.. Not suitable for babies.. lol..

Enjoy and HATERS/SPAMMERS, STAY AWAY!!!!

\m/


Lemme Know U Exist

Visits!!! *Thanks*