Happy New Year to All Chinese!!!!

Gong Xi Fa Cai!!!





Wasn't able to post anything yesterday.. my bad! After working in markham/steeles walmart for almost 8 hours (its the best shift i've had since i started working) i just went online for like 10 minutes, tried to view my tka dvds that... didn't work at all *ass* and woke up 9am!!!! gosh another long sleep for me.. I'm beginning enjoy this whole LONG SLEEP thing. hehe.. i told may i would be back at 12am... coz i just need sleep for i woke up so early that day.. you know what happened next.. lols

anyways, waaa! i ahve an aunt who passed away... my oh my, i didn't expect that coming! i was having a blast yesterday then suddenly hearing that news is a major downer.. we never heard that tita seleck had any sickness or whatever. Her child is still young. So sad for them and tito chris.. huhu! she's a very nice woman. i like her! marlon will feel bad if he knew this happened. they were like friends.. haiz.. life is just too short. you'll never know when will death arrive. so scared of it. but that's where all beings will end anyways. still scary....

when i woke up this morning, at last! gio was there. after hundred years! haha! and atchie and may was there too.. bad that we can't do conference coz may and gio are talking CHINGLISH...

CHINGLISH - n. term for a language which combines chinese and english

bwahaha... this new vocabulary must be credited to maytan. lol! we were all hungry for ARJOE! like we need at least ,05 mg dose of it or we'll all go crazy. then suddenly, a news came that joe and ariel plus the tka (they kiss again) ppl went to KTV together! omgosh! we were all screaming again for joy! at last after days of no arjoe, we have it again! like our minds became active again..

Article About the TKA Cast KTV Night Translated by GIOTHEGIRL @ arjoe.net

the article says that ariel used this holiday time to treat the cast for a ktv night as a token of gratitude for her bagging the BEST ACTRESS AWARD in last year's GOLDEN BELL AWARDS which is the equivalent of emmy awards for Taiwan. Though its not a big thing but at least we know ariel and joe were together that night and having a lot of good times. maybe they even shared a song... waaaaaaa!! *faints*

here's a pic of them leaving the premises, the article above said that they left the building together but when they reached outside, they kinda separated. the one with mask is ariel. It was her famous "low-profile look" which i think, does nothing.. lol! if you're not famous then why will a normal person wear a mask. haha!





.. before moving on.. i just wanna say that JOE IS SO DELICIOUSLY DELICIOUS!! hahah..

and our arjoe madness didn't stop there. After me having my BRUNCH i decided to go back to my brus (may, gio, atchie, and kerstin) before i go and prepare myself to work. Then, what happened is, atchie told me that they discovered something regarding this interview that ariel had with ASTRO wherein she talks about what are the things which made her emotionally attached to it. gosh! gio and may can be considered ARJOE CRUSADERS a while ago.. lol! they did a lot of investigating and searching just to feed us with these juicy thing.. here's the subbed video that the three of them prepared.. lol! i wasn't able to take part because i need to go first! dang! i didn't wanna go to work today you know!!! haha! love these girls so much!!

eto na nga ung video eh.. man! i talk too much!!!!



just see the video to know what makes it juicy! waaaaaaa!

hehe, well that's what happened before i went to work. fortunately yay! i'm not late! the bus arrived just in time i went out of our pad. hihi! its freezing today! omgosh! i had to wear gloves while working for my register is the one nearest to the damn door who can't just stay close!!!!!!!!!!! after work i went to american eagle to... jang jang jang jang... to shop! hihi.. i had this $10 coupon which will expire today so, i used it. purchased 3 pairs of pants but hey! those are good buy! 2 pants for $20 and another one for $15... not bad!!! then went to the foodcourt and had a nice meal from manchu wok *thanks for the 10% discount =)* and when i arrived home, i immediately checked my PC to see any updates.. lol may told me the girls slept almost 3am last night (they're time) just because of that thing.. haha! see how arjoe makes us mad??!?!?

sorry to kerstin if i wasn't able to say goodbye before i left this morning for work. I was just sooo in a hurry...

and this is a little late.. here's another fanart i got from wodeyiwanmianbao.com (love or bread's chinese name's pinyin)





i might post later. I have this survey which was lying here in my notepad for days already.. hehe...

ciao!!!!!!!!

oxox




=) deah
----------------

All Contents Made by Deahgee. Powered by
Blogger
.

Welcome To My Blog!
Hey Its Me.. DEAH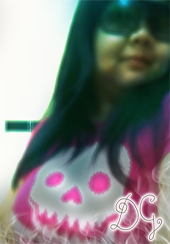 The name is
DEAH
. Pronounced as
De-Yah
not deh nor dih..
You might be able to see some swearing and bitching here and
there so that's a warning.. Not suitable for babies.. lol..

Enjoy and HATERS/SPAMMERS, STAY AWAY!!!!

\m/


Lemme Know U Exist

Visits!!! *Thanks*