new arjoe/joe icons.... i just made them this afternoon due to me missing arjoe so much!!! can't wait for feb 7 and also for TKA villa to finish subbing LoB epi7.. made me cry loads yesterday night....



and this very cute avie of joe cheng.. aww! i really find this so cute!!!!

hope to make more..... hihi... joe is such a cutie!!!!!!!!
=) deah
----------------

All Contents Made by Deahgee. Powered by
Blogger
.

Welcome To My Blog!
Hey Its Me.. DEAH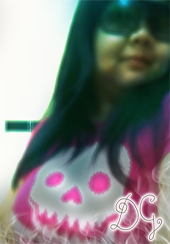 The name is
DEAH
. Pronounced as
De-Yah
not deh nor dih..
You might be able to see some swearing and bitching here and
there so that's a warning.. Not suitable for babies.. lol..

Enjoy and HATERS/SPAMMERS, STAY AWAY!!!!

\m/


Lemme Know U Exist

Visits!!! *Thanks*