hehe! yeah.. gosh! its been what? 3 or 4 days without me updating my blog.. haiz.. i've been suffering from major major headache.. maybe this is what i get from not sleeping too well for the last 3 weeks,, dang! what can i do? so many stuffs to be done... anyways, here's what happened with me the last N days...

last friday, me and my BFF susana went DVD hunting in brimley.. hehe.. we had a lot of fun.. there was this stall who is selling a lot of good chinese/taiwanese series but.. i am really hesitating to go in coz.. its really hard to converse with the owner for she can't speak english.. i think i can count on my fingers all the english words she knew.. but.. susana insisted on going in! grr.. i told her the situation and i think she is not believing what i just told her.. anyways, i proved myself right! bwahahah! we were like... doing hand signs, i told her i want to see it, instead she left us... hahah! funny scenario.. i even tried to speak ISWAK in its chinese words..lolz..i was really LMAO!!! at least i was able to buy a dvd of the korean series MY GIRL which is my absolute love... and an iswak dvd without subs.. i will try to pm this member of our site and tell her i already have the dvd.. then... there.. we just roamed around.. met up with my mom.. bought another set of dvds... and 2 pretty tops.. dang!! its the most expensive top i've bought!! like 2 for $43.. i know.. WTH am i thinking.. but.. oh well... its not something you would see anywhere so i think its something worth of its price.. plus its in a magazine.. lolz!!! then after that, me and my mom went home together.. ate.. blahs

... and then my brother called up and asked me if i want to join them for a KTV night,.. i said yeah why not since its not often that i go out to have some fun with friends.. so they picked me up and we drove somewhere in the north... we found this place which i completely forgot the name and we held our KTV session there.. oh btw, it was me, my bro, lawrence, migs and erllyn.. i consumed 2 bottles of bud and sang a lot of songs... haha! even my favourite NO AIR and BLEEDING LOVE was there... bwahahaha! and then we took off at around 2:30am but before that, erllyn had a silly argument with the staff because.. of overcharging.. imagine, they are tending the shot of JACK DANIELS and like., maybe half a can of coke individually! she didn't expect that its like that.. though i think its silly to argue because of that but i think she also had a point.. and also, the effin manager is a bastard!!! well, we didn't get any from that argument.. such a waste of saliva and effort...

then, crazy coz all of a sudden we were like... EI LETS GO TO NIAGARA... haha! and the next thing we knew migs is already exiting 401 and on our way to the southern part of Ontario.. bwahahaha! fun fun fun!!! i never experience that kind of road trip! inside the car we had so many funny conversations like... guessing the right tagalog term for some english words... and we played some pranks with the Mcdonalds' drive thorugh ppl where my brother is using this odd accent to order our food. Funny coz we saw that the manager is already FUMING mad over us... hahhah!!! cool stuff!!.. but actually its kinda sad coz we were not able to spend a lot of time in NIAGARA for there are no as in NO!! available parking space for us to just chill by the falls,.. lolz.. ibet it will really be a CHILL SESSION coz its effin chilly.. like i think the temp. by the falls was around -14 degrees or more... add up the wind chill.. dang! over the window, i saw some parts of the falls covered with ice.. if only we can go out and see the view.. that would be amazing!!!!

so we went home.. tried to stay awake for i don't want to make our driver sleepier.. hehe... 1st time to see toronto's sunrise.. its pretty coz you can see a lot of layers of colors in the sky.. haiz.. haven't see it that way eversince we went camping last 2007. reached home around 7 am.. had like 3 hours sleep and went to work! pretty tiring for me... i was not in my full mode at work so i had some mishaps.. may 2-3 of em.. hehe.. sorry walmart... niagara trip is more impt that work.. lolz....kidding

so.. yeah.. what else.. was able to have a marathon for MY GIRL! like i haven't seen it before... it was my 2nd favourite korean drama ever!!! i love yoorin and gongchan!! waaaaaaaaa junki is a pretty doll here but look at him closely and you'll see he is actually very very handsome.... haiz...

then.. what else... ummm was able to make 2 fanarts.. aish! i made the cartoon one for 3 hours!!! too many things to do... and a lot of trial and error... but i love the outcome.. putting the colors is the hardest... i had to search for the right brush and color for the skin and hair... haiz.... neways here they are.. crediting http://psd.tutsplus.com for the tutorials i used...




hope you like them.. i already posted them in arjoe.net... anyways, til tomorrow again.. i have a shift early tom morning to i need to sleep now... or else.. lolz... bye bye,,,



oxox




=) deah
----------------

All Contents Made by Deahgee. Powered by
Blogger
.

Welcome To My Blog!
Hey Its Me.. DEAH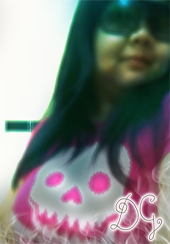 The name is
DEAH
. Pronounced as
De-Yah
not deh nor dih..
You might be able to see some swearing and bitching here and
there so that's a warning.. Not suitable for babies.. lol..

Enjoy and HATERS/SPAMMERS, STAY AWAY!!!!

\m/


Lemme Know U Exist

Visits!!! *Thanks*