haiz.. hearts day... since i arrived here in Canada, this day doesn't really appeal to me at all unlike before.. though i find it too mushy to celebrate valentines with your loved one but.. when the day comes, you'll still do.... haiz.. i missed a day without blogging.. BAD DEAH!! hehe.. so what's up...

for VDAY i was stuck in walmart... seeing lots of couples having flowers at hand... or guys buying presents.. aww... ewww.. ahaha! mixed feelings.. maybe its because a part of me is JEALOUS waaa! i don't want to elaborate more.. i might burst out! huhu... all i can say is, i hate working on the CLOSING SHIFT! its damn boring!!!

Me, may and gio are into subbing right now.. Good thing may is in her -non-tamad-days- as of the moment.. hope it'll stay for that long though.. BIG APOLOGIES to gio sis for not including you in the credits.. may didn't inform me that you are the one who translated it! don't worry i already edited out the subs and the credits.. hihi.. thanks sis for all...

subbed videos can be found in our Youtube Channel:

http://www.youtube.com/user/ycycadmin

or you can go to my links on the left <<<<<<<<< there.. hehe... and i have it posted there... its all about joe.. we are trying to work on the GOLDEN EAGLE interview of arjoe last Feb 8, 2009 so watch out for that. To get the latest clips from our channel, subscribe to it!! hihi.. we would really appreciate it!

ok see you guys! and thanks to all who loved the banner i made for YCYC.... thanks and keep on supporting the site by posting and sharing all your thoughts...


as for me, i need to sleep.. later, be working 11:30 am til 6pm.. haiz... no church again for me!! waa! i miss my weekly divine intervention!!

see you guys and hi to Flor! thanks for reading my blog.. i really appreciate it!

bye bye.. CEEYAW!!!

I am back in AF btw!! woohoo after my long hiatus.. sort of.. lolz... hehe..




=) deah
----------------

All Contents Made by Deahgee. Powered by
Blogger
.

Welcome To My Blog!
Hey Its Me.. DEAH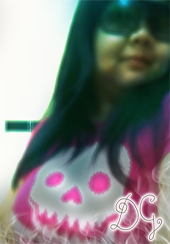 The name is
DEAH
. Pronounced as
De-Yah
not deh nor dih..
You might be able to see some swearing and bitching here and
there so that's a warning.. Not suitable for babies.. lol..

Enjoy and HATERS/SPAMMERS, STAY AWAY!!!!

\m/


Lemme Know U Exist

Visits!!! *Thanks*