credits to Linyichen.com... pls. don't redistribute... thanks!!!!!
----------
the subbing is funny especially for joe's voice.. lolz.. can't imagine its him.. omg! it really cracked me up! i think the one dubbing ariel's voice is the one used for her LOCH and TWFX series.. or i may stand to be corrected.. hehe
----
my cousin just buzzed me.. goodness... he asked me about math. and not just any math... the area that made my life a living hell... GEOMETRY! i could answer anything other than geometry.. what did i do huh!?!?!?
=) deah
----------------

All Contents Made by Deahgee. Powered by
Blogger
.

Welcome To My Blog!
Hey Its Me.. DEAH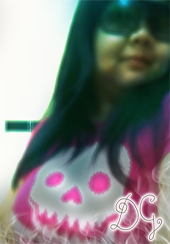 The name is
DEAH
. Pronounced as
De-Yah
not deh nor dih..
You might be able to see some swearing and bitching here and
there so that's a warning.. Not suitable for babies.. lol..

Enjoy and HATERS/SPAMMERS, STAY AWAY!!!!

\m/


Lemme Know U Exist

Visits!!! *Thanks*