hihi i know, i suck in making titles.. lol! can't think of any so just stick with that. hmmm i haven't updates stuffs here for a while and really glad that someone is going here in my blog and that'll do it for me.... HUGS TO YOU ALL!!!!!!!!!!!!!!!!!!!!!!!! you made me love updating even more. So what's new.. the past few days were really a rollercoaster ride for me.. being a netizen and being a citizen (umm or lets say immigrant?!?! lol.. leave and ignore) Gio's joe escapades give me joys for we are exchanging texts. she was able to see joe ACT LIVE! waaa! how i wish i could do that too. Like no. 1 in my wishlist right now is to be able to go in taiwan and watch him perform there live in april.. being that as my ultimate wish at the same time, that's the most impossible thing that can happen for me. huuhuhu.. expenses makes it impossible. waaaa! i am so wanna cry right now... huhu.. *bawls like a baby* waaaaaaaaaa

then, there was this #&&#@! member of our site who pretends to be something she's not! dang! i am soo pissed with this creature. imagine fooling us all! i am not buying the cousin thing for i already saw A LOT of instances where they made use of cousin as an excuse if ever their stupid act got busted. Go and find other forums to hangout with or ppl to fool and stay away from our site.. If she won't appear tonight and explain the hell out of her then I am going to BAN HER from our site.. that girl needs some spanking... or if she really is a girl. waaa!

and, there is this unfortunate thing that happened to the arjoe community. I won't say it here for i think those guys want this thing private and i don't want to include more pain. I just want to say that keep it up guys! God has a better plan for things.. Take things positively and i am glad that you are still together right now. I am so speechless right now coz giving out words might lead into something... so i better stop. Just remember that we will support TKA VILLA always... and JIA YOU!!!

Carry on... I had my first taste of argument with a customer yesterday. This chinese guy.. he thinks he could just scream and make the whole world think he's the boss.. well not me idiot! I am just doing my job and like what the hell?? he just slams his stuffs and like whine and whine there like a stupid son of a $&*#$!! man, whenever i think about what he did i can't stop swearing all over. not appropriate for babies ok.... R-18... hehehe...

lets go to the brighter side... at last! yesterday the 11th episode of love or bread was aired... yipee! though i haven't seen the last episode yet but i already know the gist of the things that happened and will be happening as the story ends next week, omgosh.. thinking of it makes me soo sad coz it means another chapter of arjoe ended and again.. will have arjoe withdrawal! when can we see them together? i have no idea...... huhuhu... episode 11 lead to may being the pink bunny of the energizer commercial.. haha! loves you girl.. that cracked me up when i read that from our shoutbox. hope you'll not get tired of carrying the big drum thing.. lol! and the shades! hahahaah! i am so imagining it right now.. i know, im dead if ever she would read this.. hahah!

more brighter side... hehe.. again i did SHOPPING! lol... i bought this 5 for $10 socks or better termed it as feet mittens from my favourite shop.. ARDENE! hehe... lol! its so cute coz it has this small extensions made for your toe fingers.. haha! i have one of these before and its my favourite of all my socks.. now i have 5 more to enjoy. haha! Another, bought eye shadows to add to my collection of shades.. hope i can use it soon! lol! i got this thing for blue shades right now.. before i only go for earth colors like mauve, brown, khaki.. etc.. hihi.. i'm beginning to be a girl now *scary* hahaa! and darararam..... a bag of loooties from lancome.. if you buy $34 worth of lancome products, you get this purse with lovely pink cosmetic bags.. yes, there are 2 of em inside.. and it doesn't stop there.. you get 2 shades of lipstick, mascara, moisturizer, eyeshadow, facial cleanser.. and night cream! wow! this is really a good deal... umm actually my mom bought the $34 thing and i got the looties... hahah!! love it! I really wanted shopping to be an official sport now.. I can bring gold to Canada.. haha! unfortunately.. i am just an immigrant, maybe just give the glory to Philippines?!?! omgosh! am getting delusional... STOP ME,...

Right now, my goal is to be able to do all my tasks...... listing it:


finish the sweeping of files... may gave me a deadline and it will be.. umm.. today! yeah.. better start it up...
to wash my pile of laundry... waaaaaaaa my mom won't stop bugging me
make some Photoshop Fanarts... i so wanna add more icons... i am still thinking if i should make a banner for Valentines.. what do you think??
continue converting my TKA episodes to MP4 so i can eventually watch it in my dvd
go goodie-hunting... i am so wanting more arjoe now.. waaaaaaaaaaaa
watch Love or Bread!!!!!!

there.. lol... i think there are still lots that i need to do but can't think of it now. hope not to forget them.. to think i have this bad memory gap syndrome, may termed me as the QUEEN OF MEMORY GAPS... yay!!! hahah!!!
anyways, that's my novel for today.. hope to post again soon... laters....
shouts to KAREN, KERSTIN and to others who pays a visit here in my blog... luv yah little sisters... hehe.. am so lame... lol!
oxox
=) deah
----------------

All Contents Made by Deahgee. Powered by
Blogger
.

Welcome To My Blog!
Hey Its Me.. DEAH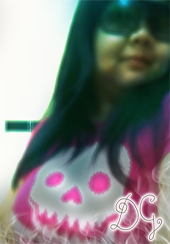 The name is
DEAH
. Pronounced as
De-Yah
not deh nor dih..
You might be able to see some swearing and bitching here and
there so that's a warning.. Not suitable for babies.. lol..

Enjoy and HATERS/SPAMMERS, STAY AWAY!!!!

\m/


Lemme Know U Exist

Visits!!! *Thanks*