made some new fanarts.. and this time its GIF!! hehe... i am trying to learn these things... i wasn't able to place some watermarks so if you plan to use it please credit DGLUVJC pls pls.!!



haiz... haven't blogged for days.. its already march 1!! i'll be back for more maybe on monday... see you!!
=) deah
----------------

All Contents Made by Deahgee. Powered by
Blogger
.

Welcome To My Blog!
Hey Its Me.. DEAH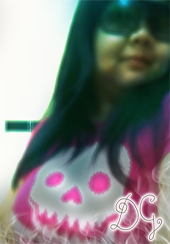 The name is
DEAH
. Pronounced as
De-Yah
not deh nor dih..
You might be able to see some swearing and bitching here and
there so that's a warning.. Not suitable for babies.. lol..

Enjoy and HATERS/SPAMMERS, STAY AWAY!!!!

\m/


Lemme Know U Exist

Visits!!! *Thanks*