aww so sorry to my blog and to my readers.. if by any chance there are some.. hehe.. i've not blogged for weeks!!! gomen gomen! i am soooo busy the last few weeks that i even had a hiatus moments from arjoe.net and to the entire cyber planet (huh?!!?) ok.. so what's up with me.. lets start with....... huwaaaaa am missing arjoe so so much!!! like pretty damn much that i need to rewatch iswak and also, was able to finish itazura na kiss anime in one sitting. its so cute!! like they have a good ending wherein kotoko and naoki where able to have a pretty cute daughter and... funny thing is, their daughter became a "competition" for kotoko with regards to her Naoki's attention that the mother and daughter bicker for naoki's attention.... hahahaha!! cute cute and kawaiiiness!!! for a week, i became an anime addict.. was able to watch OURAN HIGH SCHOOL HOST CLUB, and watched the aired episodes of SKIP BEAT the anime which is like waaaaaaaa i love it so so much! oooops! i just remembered, there's a new episode so i will be watching it later... hihi... if anyone of you want to watch some animes, here's where i watch them:

http://www.animeseason.com

they have a bunch of animes there that you'll love... the 1st three that was mentioned above where my top choices..

next, i have a new haircut!!! at first i thought it didn't work for me coz the bangs is quite short.. that most of my friends termed my hairdo as " chinese-chinese-an" haha! which means, i am immitating chinese style.. well! they got it right! haha! and the one who cut my hair is also a chinese.... what's wrong with it? i am asian after all... lolz.. i got mixed critiques for my do but i don't really care as long as my boo loved it! hihi...

hmmm another thing, its starting to get a little warmer here in canada!! woohooo... welcome spring!! omg.. i am so waiting for this.. at last i can wear my capris and toss out my thick jackets and sweaters... i went shopping this afternoon and i just wore like a thin sweater and leggings with my sneakers and.. as i expected, ppl are giving me looks.. lolz! well its not cool! its time to celebrate warmth! lol... though its not completely warm but i think my clothing is just right for the weather.. poor them coz they didn't realize its alright to dress that way.. hehehe.. my mom and i went to value village and used up our march coupon (didn't i tell you i am beginning to be a coupon freak... lol) wherein if you spend like 50 bucks or more, you'll have 25bucks slashed on your total... good savings right!! i bought quite a lot of things... of all, i am excited to put together the 750 pieces of puzzle which i plan to frame after... waaa! and the mini locker which is a super cutie piece... i spent 39 bucks for a 2 bag full of loots! woohoo... i love value village!!!

lets go to the sad part... one of our music icons died last march 4 and its like the whole filipino community grieved for his death... RIP to mr. francis magalona.. you've been an inspiration to many filipinos especially the way you love our country... my brother made his own design of 3 stars and a sun which is FM's famous clothing line.. and printed it on a shirt.. its really cool... since we don't know how to grab those goodies from here.. at least he didn't imitate or ripped off the designs of the FMCC... if you wanna see his blogs and learn his journeys in battling leukemia, here's the link to his blogs:

http://happybattle.multiply.com/
http://francismagalona.multiply.com

and we went house shopping this weekend.. me and my parents... tita nitz is a jewel.. she's our agent who's been helping us finding the right house... its gotta be our very first house eversince i was brought to this world and i am so excited.. hope the owner will accept the offer that my parent laid... waa! we'll know it in 2 days... keeping our fingers crossed!!!!!

well thats my long post... i should be making another one for my new fanarts.. gurl and gio got some updates in their fanfics in arjoe.net... so better check them out...

and we had a new clip subbed... its not really a new clip though... hehe.. its the one where joe is dancing like rain.. waaaaaa! awesomeness to the highest level!!!!

all credits to this clips goes to arjoe.net


see you guys.. hope to be more frequent in posting up some things here just like last month.. huhuhu....
=) deah
----------------

All Contents Made by Deahgee. Powered by
Blogger
.

Welcome To My Blog!
Hey Its Me.. DEAH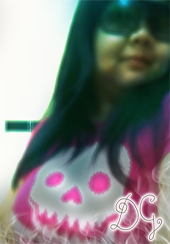 The name is
DEAH
. Pronounced as
De-Yah
not deh nor dih..
You might be able to see some swearing and bitching here and
there so that's a warning.. Not suitable for babies.. lol..

Enjoy and HATERS/SPAMMERS, STAY AWAY!!!!

\m/


Lemme Know U Exist

Visits!!! *Thanks*