hihi.. yes... i am back in the cyber limelight.. lolz... the last 3 days of my life is dreadful i should say but worth it coz now we are already here in our own place... and maybe after we already settled in and all that, it will be our peaceful haven... wish my mahal is here with us.. to help me fix up! hahahaha! no... so he could see how pretty our place is.. form the outside as of now... lolz...

i wrote almost all my rants in my cute blog...

http://iamdgluvjc.blogspot.com/2009_04_27_archive.html

hope you could check it out if you have time...

so i found this very pretty arjoe MV... its actually from iswak.. well arjoe is still the actors and i love em.. made me teary eyed a bit, not because the MV is sad but i really miss seeing them... huuhuhu....

here's the MV... the song is PERFECT PICTURE by Lilyjets its the first time that i heard this song and.. it perfectly fits the JIANG'S first lovelife's episode.... enjoy!!!!!!




see you and hope you enjoy the MV... you'll miss the JIANGS definitely... haizzzzzzzzzzzzzzzz
OXOX
=) deah
----------------

All Contents Made by Deahgee. Powered by
Blogger
.

Welcome To My Blog!
Hey Its Me.. DEAH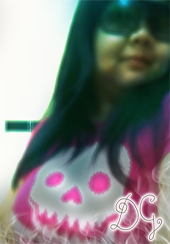 The name is
DEAH
. Pronounced as
De-Yah
not deh nor dih..
You might be able to see some swearing and bitching here and
there so that's a warning.. Not suitable for babies.. lol..

Enjoy and HATERS/SPAMMERS, STAY AWAY!!!!

\m/


Lemme Know U Exist

Visits!!! *Thanks*