ok.. i just finished posting in my new blog on what happened to me today....

http://iamdgluvjc.blogspot.com/2009_04_24_archive.html

so just go to that link to check out the "happenings"

so now,,, eversince i encountered the song REPLAY again in my baby ipod, coz i have it in there (of course.. dummy) it seems like, it was stuck inside my head and like everywhere i go, i keep on singing it.. i didn't even noticed that i already memorized the lyrics... well, i kinda tried to learn the song coz my brother is asking me to choose 2 more songs for the list of crapz to sing on tita rose's wedding... ewww me singing!! i prefer to just be a guest and enjoy the food! lolz..

anyways, if you.. yes you.. or if there's really a YOU... are a member of arjoe.net, you can listen to this lovely song thru eira's OUR COMMEMORATION fanfic.. oh btw.. if eira's reading, please don't make your hiatus from that fanfic that long.. we want to know what's next dear... its the song that ariel (from the storyline) sang on the 1st chapter of the story.... or if you are not, and just stumbled here accidentally with having no idea what the hell am i saying, here it is.. the song is actually an original by a Korean boy-group SHINee and the song is.. well, in korean... but this super talented japanese girl named LISA arranged an english version of the song.. and dang! i loved it so much! she's quite popular in YT... her channel:

http://www.youtube.com/user/aozorafantasii

watch her performance here:





lyrics:
Replay (english ver.)
Lyrics by aozorafantasii/Lisa
(Not a translation of the Korean lyrics.)
"nunan neomu yeppeoseo.."
just when I thought I could go
my heart is lost and you're pulling me back again
wishing on a falling star
wish I could be where you are
somehow you came and changed my everything
*when you're not around
I just feel a little down
this is kinda silly right... it's not okay to me
and I think I'm gonna hate it boy
if you turn your back on me
I don't wanna let this go ...but I'm wondering*
how do I be careful
not to show you what I dream of
kinda crazy but I
replay replay replay
when we're together
every moment that I treasure
like a movie that I
replay replay replay
you know you're my M.V.P., no one else has got what I need
when it's just us two, I get shy but then you keep it so cool
the way you're always watching out for me
and although I wanna believe
tell me I'm not just imagining..
*repeat*
"nunan neomu yeppeo"
I don't wanna hear it no more
cause I know it's gonna
replay replay replay
keep trying not to fake it
how am I supposed to say it
you're the song that I
replay replay replay
hope you like it.... hope someone can make an MVof arjoe using this song.. i might but, i don't have an idea when will i start doing it... so i am not gonna promise anything....
love the song.. waaaa!!!
DL the song thru this link (courtesy of aozorafantasii)
http://www.filesend.net/download.php?f=ac9ff2d2afb078c9e71f494aa1ac7914
ok that's it for me.. i dunno when will i be back again blogging... dang! this is an accomplishment for me.. like i already made 4 mind-speaking thru my 2 blogs.. haha!!!
am gonna miss the angels, my boring blog and my cute blog.. lol!!! see you guys!!!
oxox
brb soon
=) deah
----------------

All Contents Made by Deahgee. Powered by
Blogger
.

Welcome To My Blog!
Hey Its Me.. DEAH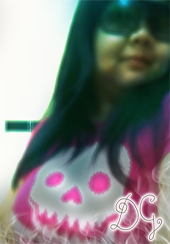 The name is
DEAH
. Pronounced as
De-Yah
not deh nor dih..
You might be able to see some swearing and bitching here and
there so that's a warning.. Not suitable for babies.. lol..

Enjoy and HATERS/SPAMMERS, STAY AWAY!!!!

\m/


Lemme Know U Exist

Visits!!! *Thanks*