Not really a tea drinker but i kinda liked their tea... Viet resto is one of my fa ourite places.. Hehe.. Posting my food too in a while.. Its here now.. Gotta munch away!!!!
Posted from Blogium for iPhone
All Contents Made by Deahgee. Powered by
Blogger
.

Welcome To My Blog!
Hey Its Me.. DEAH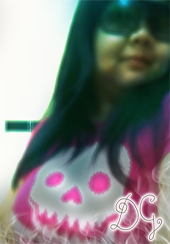 The name is
DEAH
. Pronounced as
De-Yah
not deh nor dih..
You might be able to see some swearing and bitching here and
there so that's a warning.. Not suitable for babies.. lol..

Enjoy and HATERS/SPAMMERS, STAY AWAY!!!!

\m/


Lemme Know U Exist

Visits!!! *Thanks*