lols! yeah, all of a sudden i just felt like posting something here.. what's up? started my day right because i was not absent nor late for school today.. plurked while my professor yanked about how to make memos using word 2007. i prefer not to really focus on her coz i might forget everything i know about word application. hehe.. so i went home early and didn't attend my next class.. did some grocery shopping with my folks in metro. surprised to see how EXPENSIVE their stuffs were compared to walmart. no wonder ppl who don't care about airmiles points prefer to buy in walmart instead.. got myself this yummy cheese macaroni salad and potato with egg salad.. i haven't tasted the latter one though... maybe tomorrow.. then, went to work at around 4pm, shopped a little.. bought 2 pants for 3 bucks each! you can't go wrong with that price! and bought a little ref magnet for tito bob's gift.. he loves collecting those so why not give that for his birthday eventhough he said NO GIFTS ALLOWED.. hehe.. of course, i am always the pasaway individual of the groups so i don't really care.. haha! i am so tired from work! because of the highschool's march break and best weather in 5 months, ppl were crowding off the malls, prefer to stay out and spend their moolas. i sometimes wonder if these ppl would ever run out of money to waste.. as if they have endless supply of money! i envy them.. whehe... so yeah, wasn't able to chat that much in ym and plurk. none was done because of my fondness of procrastinating.. hihi..

oh i am excited for runaways and new moon dvd release.. i bet i would only have 200 something for my coming paycheck and none at all on the next payday! drat i am so broke!!!

quoting this comment from starmometer.com regarding this abscbn star, zanjoe maurudo:


"kung mangingisda si zanjoe, parang gusto ko nang maging sirena!"
(if zanjoe is a fisherman, i prefer to be a siren!)
hahahaha! true true! omgee he's hot! i am watching his and his gf (mariel rodriguez) PHR series and i find him cute and yummy! but not as yummy and gorgeous as raffy (rafael rossel) nickname courtesy of kaihua (gio) hehehehehe....
ciao for now.. i am really sleepy now and i am getting pissed with my HD box because it keeps on going bonkers during wee hours, not showing the show lignup.
xoxoxo
dg
=) deah
----------------

All Contents Made by Deahgee. Powered by
Blogger
.

Welcome To My Blog!
Hey Its Me.. DEAH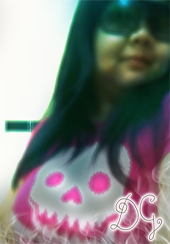 The name is
DEAH
. Pronounced as
De-Yah
not deh nor dih..
You might be able to see some swearing and bitching here and
there so that's a warning.. Not suitable for babies.. lol..

Enjoy and HATERS/SPAMMERS, STAY AWAY!!!!

\m/


Lemme Know U Exist

Visits!!! *Thanks*