omg! everyone is milking away from new moon/twilight hype! its like every damn store got their own exclusive release of new moon dvd this coming march 20. so now, whom will i give in?? darn! even pay per view has their own! i don't really care about the movie coz, i've watch the flick already for N times but the addons were the ones that i don't wanna miss!
here's the one from pay per view, credits to TWILIGHT EXAMINER


According to the announcement, "DirecTV will offer a special midnight premiere of The Twilight Saga: New Moon for pay-per-view on Mar. 20, which includes behind-the-scenes bonus footage not available from cable networks. Bonus featurettes include "The Subtle Details" (behind-the-scenes look at New Moon's production design), and "Chris Weitz Takes the Helm" (a look at the transition from 'Twilight' director Catherine Hardwicke and 'New Moon' director Chris Weitz)."
The feature, the announcement states, will be available in "1080p HD version . . . for $5.99 and the standard-def for $4.99 starting midnight, March 20."
i must say its a good deal though compared to the ITUNES deal... but unless you could record it to you PVR, you can get to watch it once only compared to the other choices...
this is a major dilemma!!! i swear by the 20th, all my moolas would be all drained because of this twilight madness! grrrrr... sad thing is, i want it and i will get it! hahahah.. is that really a sad thing... maybe, better said its a BAD thing... hihi
=) deah
----------------

All Contents Made by Deahgee. Powered by
Blogger
.

Welcome To My Blog!
Hey Its Me.. DEAH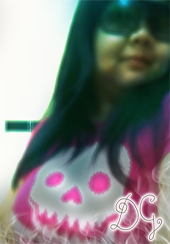 The name is
DEAH
. Pronounced as
De-Yah
not deh nor dih..
You might be able to see some swearing and bitching here and
there so that's a warning.. Not suitable for babies.. lol..

Enjoy and HATERS/SPAMMERS, STAY AWAY!!!!

\m/


Lemme Know U Exist

Visits!!! *Thanks*