at last! i was able to figure out how to place a favicon for this blog! hihi! since may and gio termed me as BUTTERCUP of arjoe PPGs.. lol! i placed buttercup as my favicon. here is the original image i used!


i wanna use some other BC animated images but this particular one is the clearer one coz it was already a small graphic. anyways, i haven't finished my hot twilight guys post because of the picasa glitch *blogger's image host* but watch out for it... and i wanna shout out to loren and give her gazillion hugs for taking some time in peeking on this blog. because of you i had to place my shoutbox at the front page but you could still find it on the 3rd ♥ from the navigation menu near my pic to the left... =p
xo
dg
=) deah
----------------

All Contents Made by Deahgee. Powered by
Blogger
.

Welcome To My Blog!
Hey Its Me.. DEAH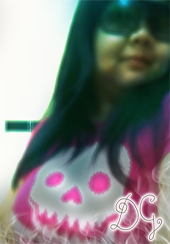 The name is
DEAH
. Pronounced as
De-Yah
not deh nor dih..
You might be able to see some swearing and bitching here and
there so that's a warning.. Not suitable for babies.. lol..

Enjoy and HATERS/SPAMMERS, STAY AWAY!!!!

\m/


Lemme Know U Exist

Visits!!! *Thanks*