... lots and lots of hot guys! and i am sure there's more to come when breaking dawn comes *hint: more vamps to come*


*pictures are not my property.. it came from different sources*



start off, its robert pattinson! at first perhaps you might think, yeah what's the great fuss about rob patts.. believe me, i am with you on this.. but when i started watching him in twilight, researched more things regarding him, watching him from his funny interviews and magazine covers.. omg! i was became one of her silent stalkers.. lol! he's just gorgeous like that.. and funny, and witty, and badass, and dirty-ly handsome.. and did i said he's pretty?? omg.. words can't express how fascinated i am of him..
next, jackson rathbone! oh yeah jasper! you're the second one on my list! add up that he's playing sokka from the movie the last airbender.. like he's the funniest character there.. lolzzz!and he's gonna have a more detailed side story for eclipse! i am so excited how they depicted his history onscreen! that's one of the major highlights of ECLIPSE! i just love that book!
next on my list, Kellan lutz! oh that sultry lips of him... perfect smile! he's got the best smile among all twilight guys.. he owned the smile category.. and i prefer his body over taylor. and aww! anyone who have seen his guesting at ELLEN and BONNIE HUNTER show must know how much of a pet-lover he is. i love a pet-loving guy!!! who won't... hehe
note: i am telling you in advance, sorry but no taylor lautner on my list. i still think he's just a body person.. haha! not fond of him at all.. i am more of team edbert and team cullen/vampire!
Xavier Samuel!! yes, he's the newest addition to team vampire and man... the moment i saw those eclipse sneak peek.. i was owned by him.. haha! i don't know much of Xavier except that he is going to play Riley in eclipse, the first human who was turned vampire by victoria and became 1-way lover/right hand man of her. i would absolutely love it if he's going to have the same exposure in Eclipse as to what the book suggest. FIGHT SCENE with Seth! demm! excited! know more about him from his wiki page:
http://en.wikipedia.org/wiki/Xavier_Samuel
Peter Facinelli, our resident vampire-slash-doctor Dr. Carlisle Cullen. I would love to be adopted by him too.. lol! remembering angela's line from Twilight movie. he's been around the e-circle for quite sometime now but i think his gonna be so remembered as Carlisle Cullen than any other of his roles. He played the character so believable and he's gonna be a fierce doctor on eclipse for sure!!
more...
other ones that i thought must be mentioned for being a hot twilighter were:
Alex Meraz (Paul - wolfpack)
Charlie Bewley (Demetri - Volturi Guard)
Billy Burke (Charlie Swan - Team Human)
Kiowa Gordon (Embry - wolfpack)
so there's my list! enjoy the yummy pics of them.. though i know many people doesn't seem to like twilight at all but who cares! i think millions were out there having the same fascination as mine and some were much worse!
thanks for reading and if you have some comments *i love comments!!* feel free to shout out on my shoutbox ayt!
xo
dg
=) deah
----------------

All Contents Made by Deahgee. Powered by
Blogger
.

Welcome To My Blog!
Hey Its Me.. DEAH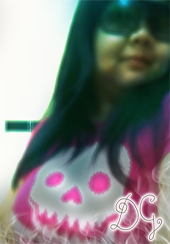 The name is
DEAH
. Pronounced as
De-Yah
not deh nor dih..
You might be able to see some swearing and bitching here and
there so that's a warning.. Not suitable for babies.. lol..

Enjoy and HATERS/SPAMMERS, STAY AWAY!!!!

\m/


Lemme Know U Exist

Visits!!! *Thanks*