The all-star dancers were being named by nigel lythgoe for season 7's so you think you can dance through his twitter account. right now, he already gave four names and they were the following:
Kathryn McCormick (s6)
Twitch (s4)
\Pasha (s3)
and Paula Abdul (surprise!!)
... now we'll see her brilliant dancing shoes which was unknown to many.. it makes me more excited for the next season to come!! good thing paula agreed for this setup and nigel admitted he's really trying to convince paula to get involved with SYTYCD for so long.. yay!
excited to know more.. then better subscribe to @dizzyfeet's twitter feed! i am gonna post updates here too..
=) sytycd mania is back!!!!!!
=) deah
----------------

4/01/2010 03:22:00 PM | Tags: sytycd |  
All Contents Made by Deahgee. Powered by
Blogger
.

Welcome To My Blog!
Hey Its Me.. DEAH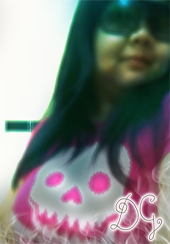 The name is
DEAH
. Pronounced as
De-Yah
not deh nor dih..
You might be able to see some swearing and bitching here and
there so that's a warning.. Not suitable for babies.. lol..

Enjoy and HATERS/SPAMMERS, STAY AWAY!!!!

\m/


Lemme Know U Exist

Visits!!! *Thanks*