OMG! just what i've been waiting for!!! i'll for sure buy this copy... FOR SURE!! or... waaaaaaaaa now i am torn! coz i saw this new paperback cover of eclipse which showcased the theatrical poster of eclipse and the other one which has bella, having edward in her eyes (translates, i only have my eyes for edward so back-off jacob! lmao) i am still gonna check on what to get coz i only want one copy... drat! or maybe 2... omg.. i am such a sick twihard!!

here are the images of the eclipse books (c/o barnes and nobles)

Eclipse: Collector's Edition - available on May 18, 2010 but you could pre-order it on BN (use the title's link)

PAPERBACK Covers:
Bella with Edward on her eyes cover
- available May 25, 2010
and the
Eclipse Theatrical Poster
- available on May 18, 2010
so which one would be better? i am really thinkin of getting the collector's edition for the reason that i have the new moon version of that.. and its hardbound!! hehehe.. but the paperback poster with bella really caught my senses adding up the fact that jacob is nowhere to be seen, plus edward on her eyes!! waa! i am so fucking confused!!!
help!!
dg
=) deah
----------------

All Contents Made by Deahgee. Powered by
Blogger
.

Welcome To My Blog!
Hey Its Me.. DEAH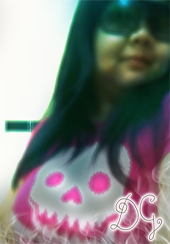 The name is
DEAH
. Pronounced as
De-Yah
not deh nor dih..
You might be able to see some swearing and bitching here and
there so that's a warning.. Not suitable for babies.. lol..

Enjoy and HATERS/SPAMMERS, STAY AWAY!!!!

\m/


Lemme Know U Exist

Visits!!! *Thanks*