Here's the Twilight Saga: Eclipse Final Theatrical Trailer and watch it in IMAX experience mode! this copy was so clear! i was able to rip/download it from the YT clip and watched it in my lappie and i was appalled! i could even see edward's facial lines so clearly.. SUMMIT made a right move in choosing Mr. David Slade as the director of twilight's third installment. See it to know why! and as to what i've said on my previous twitter post, i am so confident in saying that this is perhaps the best trailer of all twilight previews. and... i am rooting for team riley! hahah! after team edward and team vampire (cullens to be exact)

so stop my yapping and you guys start watching! be ready and remember to breathe after!!!


breathe! hehe...
for the record, after this post, and i am too sure i'll be watching it again, its my 15th viewing of this preview eversince it came out from Oprah's show.. and i am TOO SURE the 15th time won't be the last of it! bwahahahaahah! (evil laugh... i am in zombie mode so pardon me for being such a creepy freak)
=) deah

All Contents Made by Deahgee. Powered by
Blogger
.

Welcome To My Blog!
Hey Its Me.. DEAH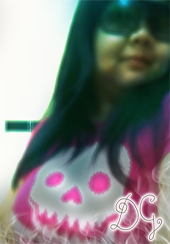 The name is
DEAH
. Pronounced as
De-Yah
not deh nor dih..
You might be able to see some swearing and bitching here and
there so that's a warning.. Not suitable for babies.. lol..

Enjoy and HATERS/SPAMMERS, STAY AWAY!!!!

\m/


Lemme Know U Exist

Visits!!! *Thanks*