And here's another pic of the foggy toronto.. dang my trick didn't work on the last post.. Boooo!.. But it did on this post.. Photos taken on our way home from work. Folks picked me up ahihi..
Posted from Blogium for iPhone
All Contents Made by Deahgee. Powered by
Blogger
.

Welcome To My Blog!
Hey Its Me.. DEAH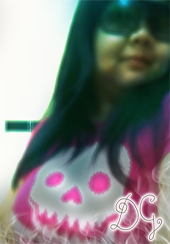 The name is
DEAH
. Pronounced as
De-Yah
not deh nor dih..
You might be able to see some swearing and bitching here and
there so that's a warning.. Not suitable for babies.. lol..

Enjoy and HATERS/SPAMMERS, STAY AWAY!!!!

\m/


Lemme Know U Exist

Visits!!! *Thanks*