... oops i mean, twilight night.. haha! but robsten is prominently the main act of the night... Christina Aguilera's Lady GAGAish performance=forgettable...
Katy Perry - its all about the oiled boobies..
or i might think twice for kim jeong's interpretative fun *like so hilarious!!!!!* and Tom Cruise's surprise swagger with JLo.
but Kristen and Rob performed well that night as well! they didn't fail all the votings they got from fans... aside from winning all the categories that they're nominated, snagging the best kiss for 2nd year in a row.. they effin kissed onstage!!! don't give the crap that it might be fake or sth.. pics won't lie! they really did... ahhh i am becoming a giddy little son of a fangirling bitch again.. hahah! enuf of me.. here are my fave pics from MMAs..
please haters get the hell outta here...

oohlala! if arjoe can just be robsten-ish!! it'll make my fangirling dreams come true!! woootieeeezzzz
ok back to being a dictation slave...
signs off myself
xoxo) dg
=) deah

----------------

All Contents Made by Deahgee. Powered by
Blogger
.

Welcome To My Blog!
Hey Its Me.. DEAH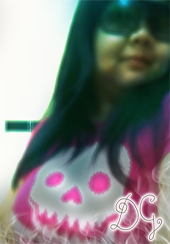 The name is
DEAH
. Pronounced as
De-Yah
not deh nor dih..
You might be able to see some swearing and bitching here and
there so that's a warning.. Not suitable for babies.. lol..

Enjoy and HATERS/SPAMMERS, STAY AWAY!!!!

\m/


Lemme Know U Exist

Visits!!! *Thanks*