i have the urge to make a blogpost today but i want something random, nothing really essay-ish or something... and i can't think of a friggin title, as so you know, i really suck in making titles for my post (if you want proofs then read away my 100+ posts and try to notice my titles) so anyways... here are my tonight's rants..

1st off, i am not late today.. umm not really totally, i arrived early for school but there's a big line on tims and i craved for an iced capp WHICH!!!!!!!!!!! is responsible for ruining my whole day.. never an iced capp on a school morning.. demmit!
and there's the acting up of my stomach due to my 1st rant... i can't understand a single thing that neilie was blabbing during my microcomputer class.. i was fuckin lost, and its just fuckin excel... i felt so stupid though, and it happened when i just told ellen that i hate attending the class because i already took up excel back in phils and i am sick of it... duh!
ok... adding up to the pesky stomach and nature urges, it's raining... what more could happen right!
slept for about 5 hours after these.. hehe.. that's the best part of my day... dreaming about something i can't remember though.. but i think its something nice..
oh, we fooled around at school during our break.. haha! such a funny scenario.. lesson for edward: STOP DRINKING COFFEE! haha! and LEARN FROM YOUR PAST.. hehehe
though my 5 hour dozing was like the best part of my day.. it didn't escaped a fallback.. i wasn't able to watch the only show that i watch on canadian television.. so you think you can dance! waaaaaa good thing its just the audition episodes.. but still.. huhu...
i am in the mood for posting up on my social networking accounts... and woot woot! i am posting up here too.. wasn't that something cool! *like loser cool?!?! lol*
and fuck all the hate and bashing post for kristen stewart! just because of that rape statement? wth hell is wrong with this people?? it only proves how big of a star she is now.. that even her senseless wordings are being used by this craptoid people just to make a freakin scene for their supposed cause! uff.. leave her alone.. you guys are one of the reasons she never liked being so public.. #isupportkristenstewart is the hashtag! let's trend it on twitter! lol
and lastly...................... i gotta make beadworx like now... RIGHT NOW MAN!!!
so that's it... sorry for the whole hatred post.. today (or yesterday since its past 12am now) didn't work out for me so what do you expect...
hope i could blog again soon.. i may post edward's SURPRISE clip but i am still thinking.. he might kill me after or kill us.. hahah!
* i miss my mahal....
* i love twitter
* Joe is love
* .... i should stop... lol!
:xoxo
dg05
=) deah ----------------
All Contents Made by Deahgee. Powered by
Blogger
.

Welcome To My Blog!
Hey Its Me.. DEAH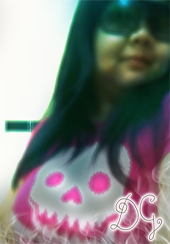 The name is
DEAH
. Pronounced as
De-Yah
not deh nor dih..
You might be able to see some swearing and bitching here and
there so that's a warning.. Not suitable for babies.. lol..

Enjoy and HATERS/SPAMMERS, STAY AWAY!!!!

\m/


Lemme Know U Exist

Visits!!! *Thanks*