this was his interview for the twilight saga: eclipse
he's so beautiful! lol! too bad no interview from robsten or else that would be the one i posted.. plus this one i guess,, heheh

if you wanna see the rest of the case interview, visit THIS LINK tnx to the ever-reliable Amanda Bell of twilight examiner

i should be sleeping now but i am still hanging around being a twilight freakaloid.. what can i do.. its so irresistable! you should see the new clip from eclipse, where Rob, as always, was soo white and gorgeous.. and he's criticizing jacob's shirtless antics.. lol! i love edward! TEAM EDWARD!!!
ZZZZzzzz
xoxo)
=) deah
----------------
All Contents Made by Deahgee. Powered by
Blogger
.

Welcome To My Blog!
Hey Its Me.. DEAH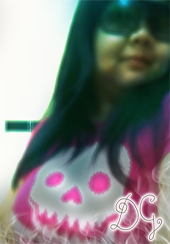 The name is
DEAH
. Pronounced as
De-Yah
not deh nor dih..
You might be able to see some swearing and bitching here and
there so that's a warning.. Not suitable for babies.. lol..

Enjoy and HATERS/SPAMMERS, STAY AWAY!!!!

\m/


Lemme Know U Exist

Visits!!! *Thanks*