i dunno how in the world would i be able to fit my effin paycheck to all things that i actually need to spend my money on this friday..

first off, i need to pay this phonebill - ding! $139

second, my deferral dues is on friday too! - ding!! another $150

third, my own phone bill!! - ding! $50

4th.. i have a life to budget too.. - ok no ding.. coz i dunno where to pull it off from!

ackkk and to think i only get to have like 300 bucks.. dang!!!!!!!!! i am so fucking screwed!




lesson that i need to learn since day one that i totally and probably won't learn... this thing called SAVING!!!


FUCK MY LIFE!

ps. if i file bankrupcy, will this help in anyways? ok i am totally losing it...


GOD HELP!!!!!!!!!!!!!!!!!!!!!


=) deah
----------------
All Contents Made by Deahgee. Powered by
Blogger
.

Welcome To My Blog!
Hey Its Me.. DEAH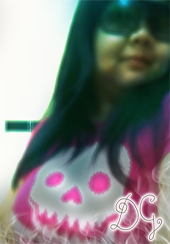 The name is
DEAH
. Pronounced as
De-Yah
not deh nor dih..
You might be able to see some swearing and bitching here and
there so that's a warning.. Not suitable for babies.. lol..

Enjoy and HATERS/SPAMMERS, STAY AWAY!!!!

\m/


Lemme Know U Exist

Visits!!! *Thanks*