this MV is kind of different coz it has a sad feel which is a complete opposite of what the series was all about but i love how the MV maker did the scenes.. it fits the song pretty well! and she managed to exhibit what she wanted to convey using those sad ARJOE moments in iswak. *applause*


enjoy as much as i did! i wanted to watch iswak/tka all over again. relive my arjoe fever!
=) deah
----------------
All Contents Made by Deahgee. Powered by
Blogger
.

Welcome To My Blog!
Hey Its Me.. DEAH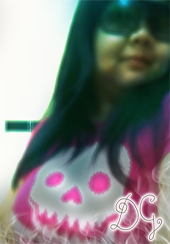 The name is
DEAH
. Pronounced as
De-Yah
not deh nor dih..
You might be able to see some swearing and bitching here and
there so that's a warning.. Not suitable for babies.. lol..

Enjoy and HATERS/SPAMMERS, STAY AWAY!!!!

\m/


Lemme Know U Exist

Visits!!! *Thanks*