because of my hunt for ways to make a gallery thing for my tumblr blog, i just discovered that i already have a flickr acct and i saw this bunch of images of my creations when i'm still doing my online business. I really wanted to start doing them again but for some reasons, i am still on the phase of getting my groove back, or perhaps i am just reasoning myself out to be able to fangirl more.. lmao! whatever... i should stop babbling now...



just incase you might ask if they're on sale well they're not.. lol! i don't have any single item with me right now except my own jeweleries.
if you have any comments, please feel free to post it up on my shoutbox =p
xox
=p dg
=) deah
----------------
All Contents Made by Deahgee. Powered by
Blogger
.

Welcome To My Blog!
Hey Its Me.. DEAH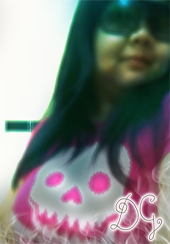 The name is
DEAH
. Pronounced as
De-Yah
not deh nor dih..
You might be able to see some swearing and bitching here and
there so that's a warning.. Not suitable for babies.. lol..

Enjoy and HATERS/SPAMMERS, STAY AWAY!!!!

\m/


Lemme Know U Exist

Visits!!! *Thanks*