i am soo addicted to nightclub city right now.. as in i literally the last 6 hours playing that effin game.. ahh! its so addicting.. i am now in the 24th level and hopefully i could reach the highest level which is level 45 soon! =p
here's a snap shot of my club! dang! almost all of my items cost a lot... how i wish i really have that much money but i have the complete opposite of that lot.. lol
anyways, i still have to do my transcriptions.. huhu.. i don't even know what transcriptions to do.. hope i could wake up early today.. i can't miss another transcription class or i'll really fail that subject!
xoxo
All Contents Made by Deahgee. Powered by
Blogger
.

Welcome To My Blog!
Hey Its Me.. DEAH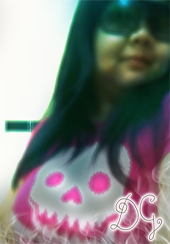 The name is
DEAH
. Pronounced as
De-Yah
not deh nor dih..
You might be able to see some swearing and bitching here and
there so that's a warning.. Not suitable for babies.. lol..

Enjoy and HATERS/SPAMMERS, STAY AWAY!!!!

\m/


Lemme Know U Exist

Visits!!! *Thanks*