damdam and i had dinner yesterday *ughhh my treat booooo* at popeyes... had lots of laughs and butt checkin... lol! i don't even know if he's aware that i took these pics but as if,,, even celebs got their fair shares of unrequited pics right.. he's not an exemption.. lol!! had a nice night tho.. congrats for passing your medterms,,, good job pare,, good job =)


cool tunes.. one of the few decent radio stations here in Canada.. sorry, IMHO =)
bored..
lol new hair.. itim ko daw because of this.. ehhh
funny! he's trying to raise his eyebrows..
2nd try... fail
third try, fail pa din so takpan nlng ung isa so it will look as if you're doing it right..
i guess not.. lmao!
sabi ko matino ryan.. hehe.. *peace*
<3
me alone..
ako ba talaga to.. while waiting for our meal
#8: one bonafide and popcorn shrimp.. yum!
picture pa din the moment i reach my room. hehe
its been gazillion years since i posted something here.... my blog is one of the things in my neglected list. huhu.. too bad. hope i could blog more..


=) deah
----------------
All Contents Made by Deahgee. Powered by
Blogger
.

Welcome To My Blog!
Hey Its Me.. DEAH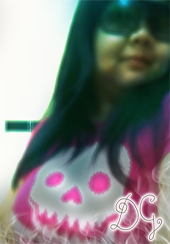 The name is
DEAH
. Pronounced as
De-Yah
not deh nor dih..
You might be able to see some swearing and bitching here and
there so that's a warning.. Not suitable for babies.. lol..

Enjoy and HATERS/SPAMMERS, STAY AWAY!!!!

\m/


Lemme Know U Exist

Visits!!! *Thanks*