I am in a hunt for some hidden features of the new ios5 for my iphone 3gs. then i thought, why not post it here in my blog and share them to my lovely readers *as if i have any* so they could also uncover those things. anyways, here they are..

I. here's a a very informative video posted by BRENNANSTECHBITE <-- why not subscribe too?


II. I got this from the comments corner of the video ^^ there:

* you could now add your contact's twitter username through their contact profile so this means you can now tweet them through the messaging area/window (where you compose text messages). Same thing goes with facebook ID, you could add their facebook ID and view their facebook profile through the link from the contact profile.

----- facebook ID is the last part of your contact's userpage link. something like this:
------ http://www.facebook.com/dgluvjc the highlighted one is the FACEBOOK ID

* highlight a word and there's now an option for you to define it through your phone's dictionary =) i find this a really cool added feature!
* you can delete a song directly from your phone, you don't need to connect to the *annoying* itunes just to remove a song from your playlist =)
* you can now create your own albums directly to your phone (again, you don't need to connect to itunes and sync) and also add photos into that album
* you can now control the volume of the mic *they call it, independent mic volume control*
--------------- so all of these came from the comments section, i tried it myself and yes, it works


III. you can now see how much memory an app is taking up from your phone's HD.
:: General > Usage and wait for your phone to load up your apps. you could also delete the app from there.

IV. you can change the name of your iphone without going again to freakin itunes!
SETTINGS > GENERAL > ABOUT > NAME

V. in the maps section, it will now show you all the available routes to take going to and from your destination. CHOOSE YOUR OWN ROUTE =) oh my, they should've had this one since last summer, it could have saved us from getting lost on our way to our camp grounds last victoria day weekend. hehe

VI. In itunes store app, you can now see all your purchases and you could also see those purchases that are not in your iphone, sorted in another tab. i am not sure if you can try to reinstall it from this section too for the reason that i haven't tried purchasing songs through itunes eversince the world began. hehe.. yeah i am that bad. lol!

VII. i like this one: on safari app, you can now open a new window that goes to the background instead of it opening up immediately once you tried opening the link to a new window. i find this cool coz that's how i do my tabbed browsing through my pc.. always use the middle click. hehe

VIII. you can also change the way your notifications will appear on your screen
:: settings > notifications > go to each app and there'll be an option for your alert style (either none, banners, alerts check the pic)


.............. for me, i love the custom vibrate feature coz you can even make your own style of vibrations and it can tell you at once who the hell is calling you. and for the major change, i love the custom text alerts, the notification area *it is sick but i heard apple kinda got this idea from android phones. i don't know if its true coz i can tell you honestly that i am a complete noob when it comes to android technology.. let's say that i am a loyal apple iphone user. hehe..* and also the imessaging! i can now say bye bye to liveprofile
the annoying thing about this upgrade is, since i am still using iphone 3gs, the update made my phone a little slower in responding to new commands. I am still hesitant in upgrading my phone because of the spreading rumours of releasing iphone 5 (rumours of it having hardware updates and having 4G or LTE technology) coming next year.. I still dunno if i have to go for the 4S instead or wait for another year again, hoping for this GEM to arrive sooon! also, i am a certified ebook lover, and the reason why i am not purchasing an e-book reader up until now (though i thought about purchasing one months ago, i am not gonna lie) is because, i am super inlove with the STANZA app. but now, it won't work with the new update. After doing a lot of online research on what are the reasons for it not working with IOS 5, it made me really sad that its time to say bye bye also to my stanza app for a lot of words came out and said that they won't be updating the app for the new OS. i am pretty sure this is because of STANZA'S unending battle with apple *boos to apple* with regards to their way of having ebooks installed to their app. my opinion is, apple really wanted to boot off stanza coz the app is the greatest enemy of their own IBOOKS which i find soo not user-friendly and not... STANZA lol!! that's just me.. i am not saying that this is the REAL deal ok.
so i think this is it.. if you happen to know more hidden features for the IOS5 update, feel free to comment on my chatbox or if i know you personally then hit me back anytime =) reminding you again that everything that i posted here were tried and tested by me and i used iphone 3GS for this. for iphone 4 users, i am pretty sure these would also be present in your device and you may have more features available to you lucky BSTRDS (LED thing is cool!) go and do your own research.. *jealous alert* i am just kidding.. hehe..
its almost 4 am and i need to shut up now.
hope for another update soon ...
=) deah
=) deah
----------------
All Contents Made by Deahgee. Powered by
Blogger
.

Welcome To My Blog!
Hey Its Me.. DEAH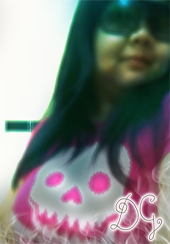 The name is
DEAH
. Pronounced as
De-Yah
not deh nor dih..
You might be able to see some swearing and bitching here and
there so that's a warning.. Not suitable for babies.. lol..

Enjoy and HATERS/SPAMMERS, STAY AWAY!!!!

\m/


Lemme Know U Exist

Visits!!! *Thanks*