what's new, this is me coming back again from a very long hiatus mode from this blog. As expected, i broke my promise again to religiously post stuff here although I already have all the platforms that is available for my convenience but still.. I just totally suck in being a constant blog poster. So what's up with me... as of today, I am 7 months away from the date that I am intending to be back in the Philippines and 9 months before the big day commences! Am I excited?! How can i not be! hahaha! of course! its the day that every girl dream of everyday, well mostly.. not really all.. and i am excited to be reunited to my most loved guy. I am anxious to be back in the Philippines as well for I have never gone back there eversince we migrated here in Canada. Tasting RedHorse is not that far away from now.. Damn! i love that beer.. if only they can import that beer here in Toronto although I know the Max's Restaurant do serve them but its too far from my place though and the prices are soaring high.. So much for actually missing my beloved native land. I ended up talking about how I miss this particular beer. lolzz
Today is abbie's birthday though we had a pre-birthday celebration yesterday with our hard drinker friends *nice description ehhh* I think my alcohol tolerance was up again by a whole notch for I didn't even feel tipsy or got a bit drunk yesterday.. to think I came from that rigorous shift from work and we seriously got lots of jack daniel's. I miss being drunk but I can honestly tell you that it is not a very good experience but still, it would be fun to be reckless and carefree sometimes. Like, you would do all these silly things that a normal-thinking person wouldn't even dare do, though i am pretty sure i don't belong in that latter category! lol! i surely am not *friends can attest to it* but we had a lot of fun. we've never had a house party for so long and i am glad my parents allowed last night to happen after gazillions of months of no-party zone because my dad had work during weekends. it just so happen that past weekend was the start of his no-work-weekends. lucky abbie! lol!
tonight after church, abbie treated us for a family dinner.. immediate plus adopted family members.. =) we went to Chako's korean bbq and i say sayonara again to the thought of doing some calorie-diet! i don't think i'll be able to even start doing it! why must food be delicious?! sighs.. my life's story....
i might post some pics of yesterday's events and the dinner. oh shoot! i just remembered, i still have to look for that photo album software! waaa... i am doomed.
goodnight y'all and btw, i just want you guys to know that i'll be starting a shopping site soon and i am currently working on this blog for shopaholic people like me who loves to know the latest deals and sales in the local market. I called the site In Love With Sale and the blog is already up:
I will be posting local sale events and some online goodies as well, I can foresee posts from beyond the rack and hautelook and i'll try my best to keep it up to date (here we go again) so i can feed your sale cravings. =)
so that's it.. more to come soon but i don't know when will be the next post is. prolly tomorrow for i am off from work (thank God)
have a blessed week everyone and thanks for reading this crap! lol! i mean this blog..
<3 deah="" p="">
=) deah3>
----------------
All Contents Made by Deahgee. Powered by
Blogger
.

Welcome To My Blog!
Hey Its Me.. DEAH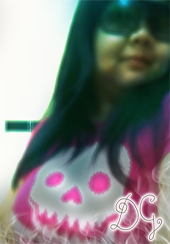 The name is
DEAH
. Pronounced as
De-Yah
not deh nor dih..
You might be able to see some swearing and bitching here and
there so that's a warning.. Not suitable for babies.. lol..

Enjoy and HATERS/SPAMMERS, STAY AWAY!!!!

\m/


Lemme Know U Exist

Visits!!! *Thanks*