I had an interview for a new position at work today. I am hoping I could get it because I want that to be my stepping stone in going to the path where I want my career to go but, I am not expecting that I'll get it just because I am just staying away from the heartbreak it could partake unto me. A way of saving myself I guess. =)
Anyway.. enough of that topic. Another day of mishaps I guess.. Our van went berserk today just when me and abbie were on our way to work. Just great! Twice in a row.. I wonder what would happen tomorrow. God, I know this is part of a plan. Whatever's coming tomorrow, please let it be something nice. Let us break this spell..
I registered for this GLOBE DUO service from a local Philippine telecom company wherein I just have to register a globe number for the service and voila! you could call that number by any means that you prefer as if you're just calling someone from Canada. They would even provide you a 647 (not sure if a 416 number would be available still) number. I immediately used it right after payment and called my hubby deary =) *umm eww?? deary? really!* Globe is having this introductory offer for this service and right now it only costs $10 (usd) for a whole month of use. Depending on your local courier rates, that is really a good deal especially if you have unlimited evenings/weekends calls included in your plan. So the 10bucks thingy is just until May 11, 2014 and after that it will revert back to its normal rate which is $25 per month which, if you actually call someone oftenly, is not really a bad rate compared to other services like that annoying owtel whatever company and the likes. You are not bound to any contract at all and since it is a prepay service, no call agent would bug you every day! ugghs! i remember my hatred with the owtel company! really? you would bug me endlessly because I incur $3.00 worth of call that you forced me to effin take!!! beware of them.. REALLY!!! Anyhow, if you want to know more info about this service, go to this website:
if you are not from Canada, there are some options there for i think US, UK, and Korea. I am not sure about other countries though.
SOOOOO... I think that's it for me. I still haven't updated my
inlovewithsale
blog. I will try to do it tomorrow for I am feeling sooo sleepy right now and I have to attend to my hubby's text messages =) dammit i miss him! CIC please heed my plea! hope they would process his papers soon! And if you want to see my
review
about the
NAKED PALETTE by Urban Decay
, please do check out my new blog
WHAT DEAH SAYS
=) hihi! yeah I am a frustrated blogger! haha
love love love *ala kris*
=) deah
=) deah
----------------
5/01/2014 03:39:00 AM | Tags: blog, blogger, globe duo, globe telecoms, inlovewithsale, interview, love, my mahal, naked palette, random, random blurbs, review globe duo, urban decay, what deah says |  
All Contents Made by Deahgee. Powered by
Blogger
.

Welcome To My Blog!
Hey Its Me.. DEAH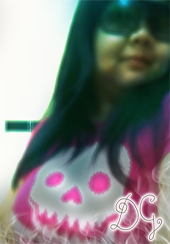 The name is
DEAH
. Pronounced as
De-Yah
not deh nor dih..
You might be able to see some swearing and bitching here and
there so that's a warning.. Not suitable for babies.. lol..

Enjoy and HATERS/SPAMMERS, STAY AWAY!!!!

\m/


Lemme Know U Exist

Visits!!! *Thanks*